Smart Infrared WiFi Universal Controller
Sale price

RM 85.00

Regular price

RM 85.00
Share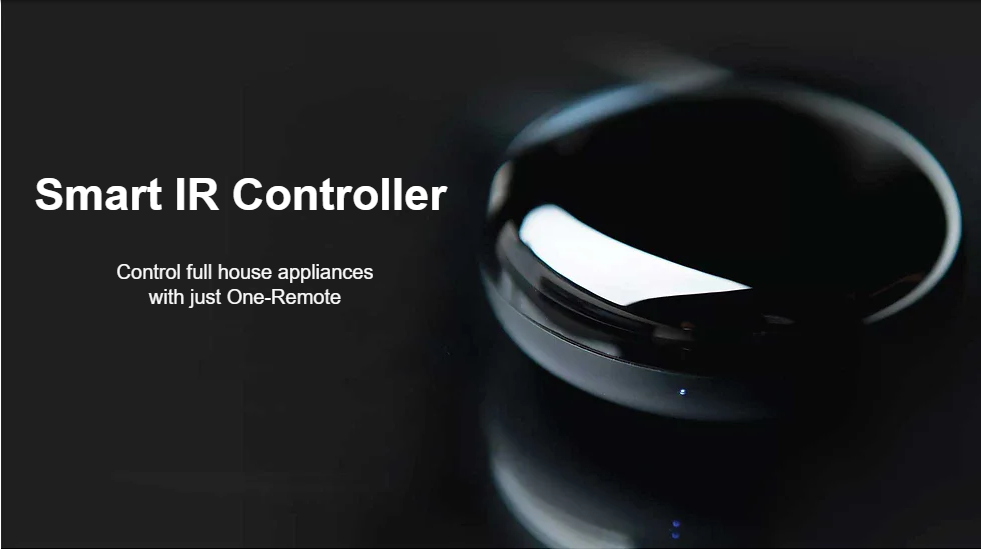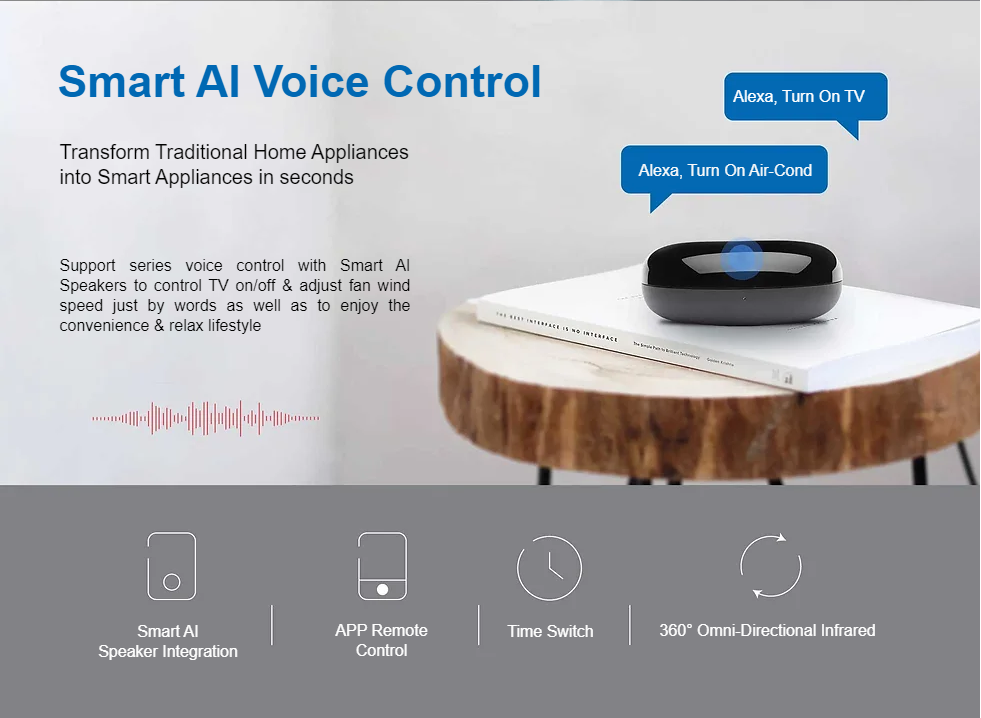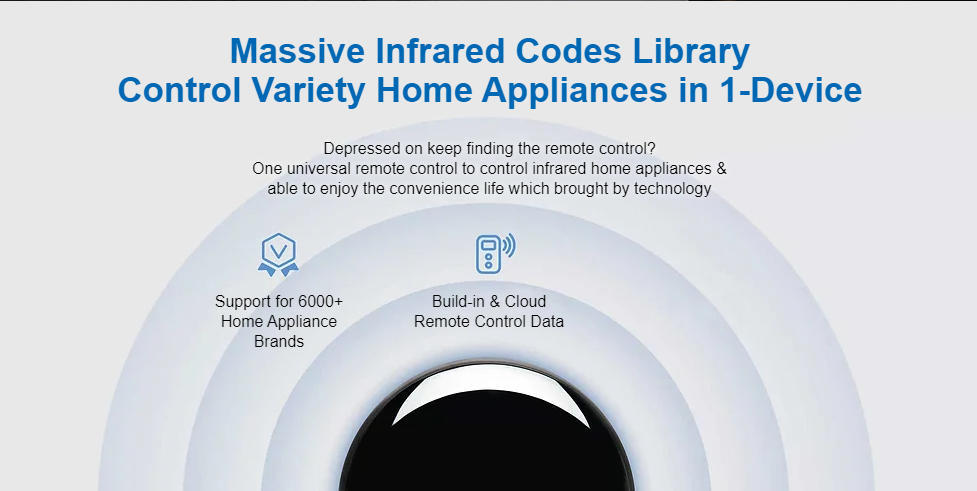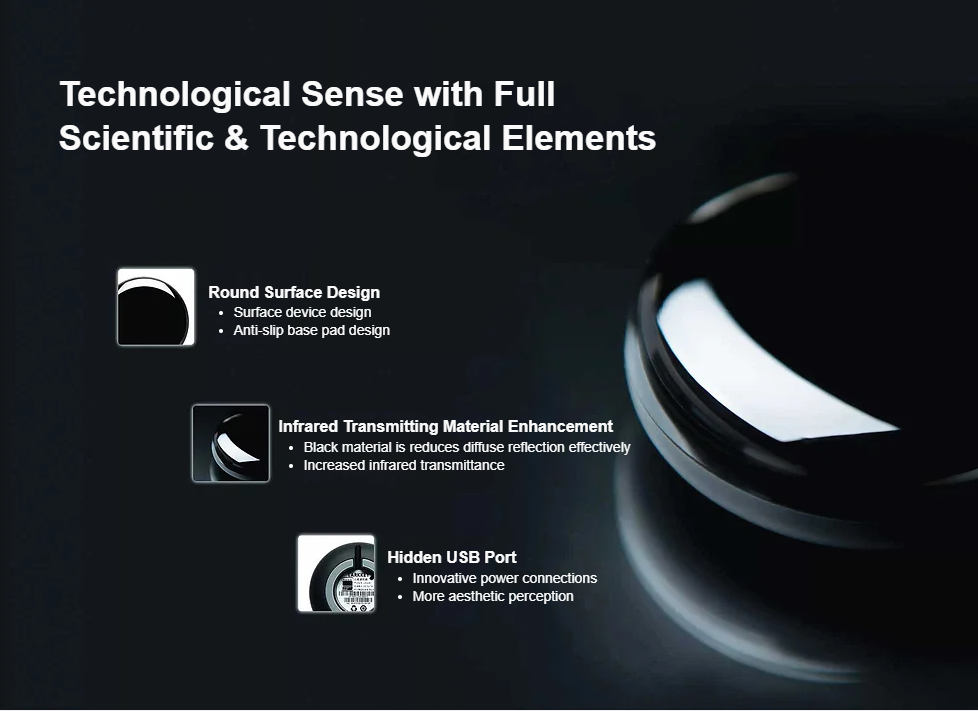 Remote control TV, air conditioner, fan, DVD player or any other appliances which use infrared signal, with learning function
Easy installation Infrared angle:360 degree Infrared distance:7m Infrared frequency:3856KHz
Power supply: USB port power supply, DC5V 1A Max Current:110mA Max Power:0.55W
Operating Temperature:0℃~ 50℃ (32°F ~122°F)
Operating Humidity: 20% ~ 85% Storage Temperature:0℃ ~ 70℃ (32°F ~ 158°F)
Storage Humidity:0% ~ 90%
Size (D x W x H): 68mm x 68mm x 34mm
Wifi distance:45m
Protocol:IEEE 802.11b/g/n
Wireless Type:2.4GHz, 1T1R


Works as a universal controller, control all your TV, Air-Con, etc with your smartphone via "Smart Life" app(the same app that controls Smart Switches)

Now you don't need to worry if your controller run out of battery, don't need to smack your controller anymore.

Any electrical appliances that can uses remote control can be replaced with this Smart IR controller. Control every home appliances with your phone now.